We talked about scams and how to spot them before, but there are other scams out there apart from check fraud. After working in-house as an English to German translator for almost 10 years, I started my life as a freelance translator in 2018, so my website has had some time to show up on Google and alert potential clients as well as potential scammers to my existence. Next to the people who want to pay for my translation services, there are those who want me to pay for theirs – such as the World Business Register.
What is the World Business Register
"Team World Business Register" contacted me in October of last year from the e-mail address noreply@b-59.com with the headline "World Business Register 2020\2021 Pending domain translationgeek.de" to say:
Dear registrant of domain translationgeek.de,

In order to have your business inserted in
our registry of World Companies for the
2020\2021 edition: please print and complete
the attached form (wbl-F20.jpg) and send it
to the following address:

World Business List
Postbox 34
3700 AA Zeist
The Netherlands

Fax: +31 303 100 126
or send it to the email address printed on the form.

Updating is free!
Attached was a JPG file with a form to fill in, which starts:
Dear Sir, or Madam,

We are a business directory in the process of collecting information about World businesses for the World Business List. We are gathering information about your field(s) of activity, language(s) spoken in your company and standard contact information with the purpose of facilitating contacts between you and potential customers and business partners. […] Updating is free of charge!
What's fishy about it
There are a few things that seem a bit off right off the bat.
The Sender
As I said, the sender was noreply@b-59.com, which is odd if the business is at worldbusinesslist.net. Checking out the b-59.com domain takes me to what appears to be a Chinese gambling website. So that doesn't exactly make me trust the sender.
The Name
The subject of the e-mail says I should register for the World Business Register. Later on they say their website is worldbusinesslist.net. Could they not decide on a name? That's definitely a red flag for me.
The Service
This is 2020 and "to google" has been in the dictionary for 20 years. Why should I pay for a directory to add me when I can be found via my website and some SEO? And why should I pay for a directory I didn't even know existed? Ubersuggest thinks worldbusinesslist.net gets about 171 organic views a month, and even if they were way off (they tend to be), that's still a ridiculously low number. This is not a service I want and it's not a service I need.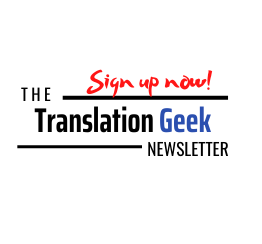 How it works
Let's look at how this scheme works. If you've glanced over the document and read something about free updates, maybe you think this is a free place to put your business info, maybe get a backlink for your website. And if it's free, it probably won't hurt. Well, the thing you might not expect is in the fine print:

That's their business model right there: They're hoping you won't read the fine print where it says:
The validation time of the contract is three years and starts on the eighth day after signing the contract. The insertion is granted after signing and receiving this document by the service provider. I hereby order a subscription with service provider EU Business Services LTD. "WOrld Business List". I will have an insertion into its database for three years. The price per year is Euro 995. The subscription will be automatically extended every year for another year, unless specific written notice is received by the service provider or the subscriber two months before the expiration of the subscription.
Technically, it's not a scam because they tell you you'll get a subscription for having your company info on their website and I bet you do get it when you order it. But they charge you 995,- EUR for it per year for three years, which is not reasonable at all. And that, my friends, is why you should always read the fine print before you sign anything, even if it's in a grainy JPG file.
In conclusion: Don't sign contracts without reading them. Take care of yourself and don't get scammed.
Thanks for reading! Feel free to sign up for my newsletter to make sure you never miss another one of my posts.