I spend a lot of time over at r/TranslationStudies and one of the things that keep coming up is: How do I get started as a freelance translator? So let's see if I can answer that question for you.
Now let me just say that in order to be a (good) translator, you need to not only understand the source language extremely well, you also need to speak (and write) your native language very well – that includes spelling, grammar and punctuation rules. You should also know about basic translation techniques. Can you tick both of these boxes? Great, then let's get started on your freelance career!
Gaining experience
In-house jobs and internships
Even if it's the freelance aspect that appeals to you about translation and you imagine your life as a digital nomad translating from the most beautiful beaches in the world, I feel it's worth mentioning that an in-house job could be a great way to get into the industry.
Working with other translators who painstakingly review everything you translate is absolutely invaluable in terms of making you a better translator. If nobody corrects your mistakes, how will you learn?
Working in the translation industry will also connect you to other people in the industry, and let's not forget it gives you experience, and experience is what everyone wants to see on your CV.
I've worked in-house as a translator for many years and I'd recommend it to anyone, assuming you do find a company where your work is proofread by a colleague. If you find that's a big committment you're not willing to make, you might want to think about an internship instead.
Internships are often poorly paid (if at all), but if you can afford it – or need to afford it because they're required by your college – they can also be a great way to learn about a specific industry. I did an internship in subtitling for a company that did subtitles for shows on MTV and VIVA and it was a grand experience and a thorough insight into an industry I might have otherwise not known.
Agencies and charity work
Speaking of experience – here's another question that consistently comes up. "I recently graduated and want to be a freelance translator – how do I gain experience?" This is often followed by those same people asking if they should work for free for a while so they can rightfully claim they have SOME experience.
I'd say: Don't work for free and don't try to undercut the market just to get work. If you work with agencies, they usually send you a short translation test by which they will judge if you know your stuff. If you know your stuff, why would you work for free or for low rates? (And if you don't know your stuff, why should anyone pay you at all?)
If you feel you still have a lot to learn and you're afraid of delivering low-quality translations, team up with an experienced proofreader. They'll point out all of your mistakes and make suggestions for what you could do better. And that's exactly how you learn and how you will evolve from good to great! Sure, you'll have to pay them, but even if you pay them half the rate of translation, that's still better than working for free.
The only exception I'd make regarding working for free is if you're supporting a charity or charitable project. I've done this myself in the past when I supported the translation of an app called Apart Of Me. It helps children who have lost a loved one deal with the bereavement and is essentially a digital counseling app. It felt like a worthwhile project to lend my skills to.
Upwork and Fiverr
Upwork and Fiverr are online marketplaces for freelancers. You can offer your services there and clients will find you and send you work. Should you register there to get started with translation? No, not if you're any good.
Fiverr is a place where people go to have their work done for $5, it's not where they go if they want their work done with outstanding quality – which is what I hope you deliver.
Translation rates for English to German translations seem to be in the EUR0.01 to EUR0.03 per word range on Fiverr. That's peanuts. And according to engagwp.com, Fiverr takes 20% of whatever you make for themselves – and PayPal another 2.9%. In my humble opinion, that's a truly terrible deal.
How much should you charge per word, though? To see an average value, you can go see the average rates at Proz.com to give you a rough idea what other people charge. More importantly, work out what you need to earn in order to make a living as a freelancer and then charge that.
See more about the "right price" for your translations in this post by Corinne McKay.
Fan translations
Another question that comes up sometimes is if fan translations are good for gaining experience and if you should mention fan translations on your CV. I've already written about the pros and cons of crowdsourcing translations from a game developer's point of view, but it's a little different from the perspective of a translator.
Just to be clear, what I'm talking about here is a game developer on Steam putting their game files online for fans to translate (in a more or less coordinated effort). I'm not talking about you buying a Japanese manga and putting it online with your fan translation, or you hacking a game to provide a translated ROM. A developer's crowdsourcing efforts are perfectly legal to participate in, the latter two not so much.
Fan translations will obviously give you experience of what it's like to translate games, there's no disputing that. It's different from "real" work in that nobody can enforce a deadline and you're not bound by a contract, so whether or not you deliver on time or deliver quality or not won't really make a difference. After all, what's the worst they can do? Start paying you?
As a result, apart from the biggest drawback of not getting paid for your work, you also don't get bragging rights. Sure, you can say you worked on Game X on your CV, but it's a fan translation – it doesn't say anything about the quality you delivered. Also, by providing free translations for developers, you're essentially stealing business from the very agencies you're now trying to work for.
Still, having said all that, it probably won't hurt to be able to say you've translated xx thousands of words for Game X and Game Y. It's not a clear-cut issue. I don't see fan translations as a very good use of your time for your professional development, but you do you.
Tools
Before you throw yourself into the thick of it, what tools does a translator need? Hypothetically, not much more than a word processor and decent internet. It all depends on what you want to do.
I do recommend you get a CAT tool if you're serious about a career in translation. The efficiency you gain should make up for the money spent in no time.
Other than that, it depends on what clients you're intending to work with. Agencies will sometimes send you work for specific CAT tools (usually memoQ or Trados), sometimes they'll give you free access to their CAT tool, and sometimes they simply work with Google Docs.
A Microsoft Office license is probably not a bad investment, as .doc and .xlsx files are common. Some clients might want translation for Adobe InDesign files, which you can subscribe to monthly if it becomes necessary – or you can decline such projects if you don't have a license or don't know how to use the software.
As a general rule, agencies are much more likely to require certain software licenses than direct clients. Agencies like to deduct money from translators based on partial matches to increase their profit margins, whereas direct clients often don't care as long as you get the work done within the deadline.
A word on scams
We'll get to your first clients soon, but I do need to warn you about scams. If you get an offer that seems too good to be true, that's probably because it is. You're marketing yourself as a video game translator but someone sends you 30,000 words of a book on solar energy? They think your price is great and they want to pay you in advance by check? Run!
I've written about scams and how to spot them before, and I've written about the world business register as well. Proz.com has a detailed scam alert page that is mandatory reading if you want to make it as a freelancer. You can also look at examples of what scam emails look like. BE INFORMED and proceed with caution.
Finding work
Let's assume you think you're ready for your career and now you want to find actual clients. Here's a few things I'd recommend.
Proz.com
Proz.com is a website for freelance translators. Both translators and clients can create profiles there and clients can post jobs for translators to apply to. It's membership-based, but you can also have a free profile and advertise your services or bid on jobs you deem relevant. There's a bit of a discussion on whether or not Proz.com is good or if a membership is worth it.
One thing it's definitely good for is the Proz Blue Board, where translators can rate their clients. This is pretty neat if an agency contacts you and you're not sure if they're reliable. If they have a low rating on the Blue Board, be very cautious.
In my personal experience, apart from a scammer trying to get my money, I also got one well-paying direct client out of Proz (they contacted me). Sometimes agencies will also post there if they're looking for new translators for their database and I applied to an agency there that had previously ignored my attempts at contacting them through other means. So I do recommend Proz if only for that, but your mileage may vary.
If you do choose to create a profile there, make it good and post lots of information about you so potential clients can see who they're dealing with and why they might want to work with you.
LinkedIn
The other place I found very useful for finding clients – and being found – is LinkedIn. Create a profile, advertise your services and list your experience. I've been contacted by a lot of agencies that way.
Another way of using LinkedIn is to follow your ideal clients around and reach out to them with "warm" messages. To find out more about that, you can watch Martina Russo explain this on Translators On Air or on Tess Whitty's podcast.
Agencies
I've mentioned agencies before, and I'll do it again now. They're a great resource for acquiring work. As I stated before, you essentially just have to pass their translation test and then they add you to their database and might eventually send you work. (No guarantees there.)
All in all, applying with agencies is a numbers game. Find as many as possible who do your language pair and specialization and apply, apply, apply. Some won't reply at all. Some will let you do their test and once you pass it, you'll never hear from them again. Some are big and expect you to put your availabilites in their calendar.
Some send out mass emails to everyone and give the work to whoever replies first. Some agencies will hand-pick you for their project, they'll learn what you like and what you're good at and send you work accordingly.
Apply and then apply some more, and eventually you'll figure out which agencies are which and who you want to keep working with.
Just always be aware, it takes a good long while to get to receiving steady work. Keep applying, don't give up. And even when you have work, keep reaching out. Quote higher prices to new agencies and work you way up.
Conferences
You can also attend client-side conferences and market yourself as a translator there. Michèle Hansen has talked about this on the Speaking of Translation podcast at length, so listen to that episode and find out if that's something you could do. (If you're super introverted, it might not be for you.)
The same podcast also has an episode about direct-client marketing. It's a great podcast run by Eve Bodeux and Corinne McKay, the latter of which also wrote a great book called How To Succeed As A Freelance Translator that I'd recommend to both new and seasoned translators.
Websites and SEO
Alright, a word on websites then. In my humble opinion, you should definitely get one. It's like a business card with all your info and experience for clients to look at. Will they come running as soon as you go online? Probably not. The way I see it, you have two options.
Static website
A static website is basically just a page with all your info on it, like an online business card. You can put your experience, your language pairs, rates if you like, put famous clients (unless you're bound by an NDA), your phone number, etc.
Now you can give out your business card with your URL, or you can write warm e-mails to potential clients, and they can visit your website and get an idea about you. That alone is why you should have a website.
If that's what you want it for, you can get a domain and hosting for roughly €50 (or $50) a year and that's that. (Add money for a website design if you're not technically inclined.) With your own domain, you also get a more professional looking e-mail address (you@yourcooldomain.com rather than you@gmail.com). Isn't that worth the money?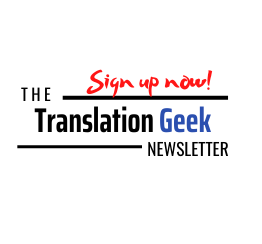 Website with a blog
If you want to use your website to attract clients, you'll have to put a lot more effort into it and start a blog to do some SEO. The idea is, if you're a translator specialized in the tourism industry, write a lot about translation in the tourism industry so clients can find you on google if they search for a translator with your specialization.
You can also do as I'm doing here and write articles for other translators, even though they're not really your target audience because they're not your clients. (However, if people find your content useful and link to it, that will still help you with your rankings. Wink, wink.)
If you want to find out more about SEO, there's an abundance of information out there, like the AHREFS blog or thousands of other pages addressing millions of affiliate marketers.
It's a fascinating topic – but as I said, it's a lot of work, too. If you're losing interest in your blog after three entries, it might be better not to start one at all.
---
I hope that answered some of your pressing questions. Translation is a great career and I wish you the best of luck with it! Please sign up to my newsletter to always be informed whenever I release a new article.
Further reading