As a translator specialized in board game localization and quite a fan of podcasts, I like to mix both hobbies – translation and podcasts – and listen to podcasts about translation. I listen to them when I go running (not nearly often enough) or when I drive long distances in the car or when I'm doing something otherwise mindless like a spellcheck or playing Minecraft. Here's some of the podcasts I'd recommend to other translators and linguists.
Speaking of Translation is a podcast by Eve Lindemuth Bodeux, an ATA-certified French to English translator, and Corinne McKay, an ATA-certified French to English translator and Colorado-certified French court interpreter – and, for a time, Director and President of the American Translator's Association. In short, these women know what they're talking about.
Speaking of Translation is released roughly once a month and they cover topics like:
What I like: The show is made by translators for translators, so the info is very specific to that profession. The topics are relevant and they often pepper every podcast with plenty of personal experiences, which is great.
What I don't like: I may be an audio snob, but the sound quality isn't great at times. I assume Eve Bodeux calls in and they grab the audio from that rather than record two different audio streams and splicing them.
Find it here: https://speakingoftranslation.com/
A podcast about language by Helen Zaltzman. From the site: "Alie Ward and I cover etymologies of words including 'buxom', 'mediocre', 'coccyx', 'lacuna', bust some etymological myths, discuss some broader attitudes towards language, and wonder why so many people hate the word 'moist'." This is wonderful entertainment – as one expects from a podcasts under the Radiotopia flag (check out my favorite podcast of all, Criminal, while you're over there!). Topics include:
What I like: Quirky topics covered with an obvious love for language and words. Also, Helen Zaltzman is very funny.
Find it here: https://www.theallusionist.org/listen
Mel is, according to her website, not a translator but "a true word nerd who thrives on the diversity of projects". She does writing, editing and content marketing, but her podcast is relevant to freelancers in general. I only found this podcast a little while ago so there is quite some back catalog to go through, but here are some episodes I particularly enjoyed:
What I like: She prepares her podcasts very well but they still sound like she's having a conversation with you, not like she's reading them off.
Find it here: https://meledits.com/category/podcast/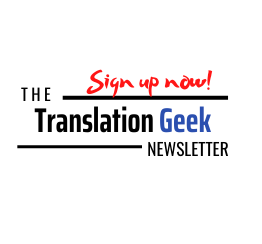 Straight from the PRI website: "Public Radio International (PRI) is a global non-profit media company focused on the intersection of journalism and engagement to effect positive change in people's lives." The World in Words is a true gem that seems to always find new and exciting topics that make you think about language and culture in new ways. It's been long-running, too, with episodes going as far back as 2014. So, again, quite a backlog to work through! These are some of the topics they talked about:
What I like: I really like the range of topics they delve into. This is not a podcast of practical tips for your freelance translation business, but a nice collection of language trivia to wow your friends with at the next party.
Find it here: https://www.pri.org/categories/world-words
Tess Whitty is nothing if not consistent. She's already well into 200 episodes with her podcast that is concerned with translation and marketing. Marketing is her particular niche, as she's an English to Swedish translator with "an education in international marketing". Her podcast doesn't appear in my podcast app (Pocket Casts), so I have to navigate to her website to get the episodes, which is a bit cumbersome, but it's often worth it. The quality of her guests varies, just like the sound quality, but she definitely knows her stuff and you'll still find the occasional gem in there. My personal favorite:
What I like: It's specifically targeted at translators. She consistently publishes new stuff and takes podcasting very seriously.
What I don't like: Some (older?) episodes have bad sound quality. The guests are a bit of a mixed bag.
Find it here: https://marketingtipsfortranslators.com/podcast-2/
A podcast specifically by interpreters rather than translators. It's a very chatty podcast but certainly insightful. Most episodes go up or over the 1-hour mark, so you'll need to take some time to listen to them, but I enjoy the format. They've also been at it for a while with their 50+ episodes, which include topics like:
What I like: It's interesting to find out more about interpreting in general and I like that this is their main focus and they keep finding interesting topics related to it.
---
Which podcasts am I missing? If you have any suggestions, leave them in the comments! Sign up to my newsletter to never miss any of my posts.